Name: (Dr.Eng) Shuji Hashimoto

               工学博士        橋本  周司

From:  Tokyo, Japan

              日本、東京

Prof. Shuji Hashimoto received the B.S., M.S. and Dr. Eng. in Applied Physics from Waseda University, Tokyo, Japan, in 1970, 1973 and 1977, respectively. He is a Professor in the Department of Applied Physics and curently he is the Vice President of Waseda University. From 2006 to 2010 he was the Dean and Senior Dean at School of Science and Engineering. He is also a director of the Humanoid Robotics Institute, Waseda University from 2000 to 2010. He has published over 500 technical publications, proceedings, editorials and books. His research interests are including human communication and "KANSEI" information processing are including: image processing, music systems, neural computing and humanoid robotics. He is a member of the Institute of Electrical and Electronic Engineers (IEEE), the Institute of Electronics, the Information and Communication Engineers (IEICE), the Society of Instrument and Control Engineers (SICE), the Robotics Society of Japan (RSJ) and other major societies.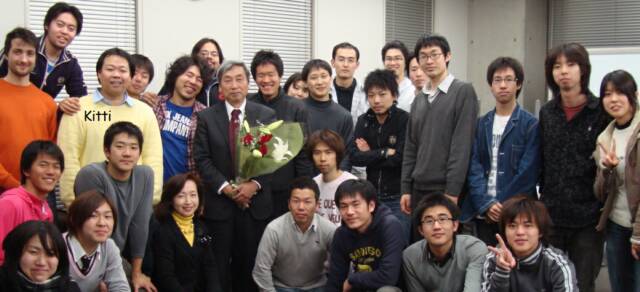 1970年に早稲田大学・理工・応用物理卒.1977年にストカスティック計算機に

関する研究にて、工学博士(早稲田大学)、東邦大学・講師、助教授を経

て、早稲田大学・理工学部・応用物理学科教授. 確率過程の応用、画像処

理、 ロボティックス、音楽情報処理、 などの研究を通して、感性情報処理、

ヒューマンインタフェースに興味を持つ.








K I T T I   R O B O T I C S   R E S E A R C H